| | | | | |
| --- | --- | --- | --- | --- |
| | | | | |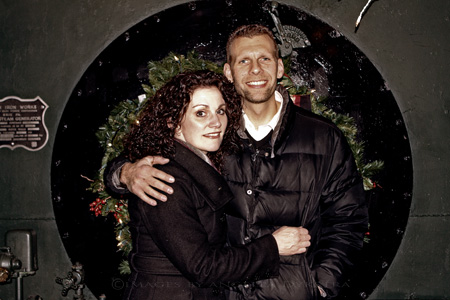 This past January, I returned to work full-time and in September, my husband's job went to three-quarter time (to go to full-time in the New Year). Throw in three kids (two in elementary school and one in preschool) and other external commitments and our lives are pretty hectic.
My husband and I aim to go on a date night every two weeks, but all of the things we have going on sometimes make that date night happen every three or four weeks. Better than never, yes, but certainly not often enough for my taste.
Yesterday morning my husband sent me a random "I love you" text and I replied back asking if he'd like to meet me for lunch. I'm in the next town over but it's only a fifteen minute drive (and his job is flexible about lunch hours), so he came to pick me up at noon. We spent an hour in one of my favorite restaurants, having uninterrupted conversation (and some laughs). It was a day brightener, obviously, and it was a chance to connect in the midst of the busy holiday season. We've agreed to meet for lunch more often once the holidays are over.
How does it work in your relationship - do you ever meet for lunch? Or are logistics such that it just wouldn't work?
Subscribe to blog via RSS