| | | | | |
| --- | --- | --- | --- | --- |
| | | | | |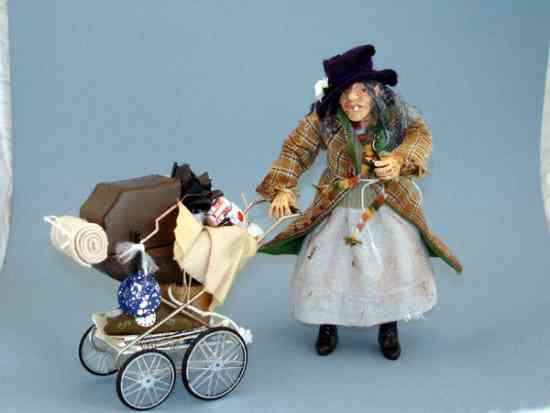 What do they say about best laid plans?
My plan was that after three years of running a successful business that has experienced phenomenal growth, I'd get a line of credit and new bank accounts entirely under my own name.
You see, as of a month ago, I am now a 100% woman-owned company. The truth of the matter is that my husband had originally co-signed all the financial paperwork for me because a few years back, I was still working on rebuilding my credit rating.
My husband and I recently agreed that he did not have the stomach for entrepreneurial risk and the cash flow juggle so we removed him from the corporate papers. Next order of business: set up all the accounts in my own name.
One week after meeting with my corporate bank of three years, I learned that I could not get a line of credit for my corporation. I also could not get a corporate credit card in my name. I suddenly began to feel like a woman who had recently divorced her husband only to realize that everything was in his name and all those years of her own hard work and high earnings counted for nothing. Nada. Zippo.
Only I'm not divorced and not getting one. So what's my excuse?
In a nutshell, I have a few strikes against me that stood in my way of getting a line of credit with my current bank. I only want the line of credit to be used as a cash flow safety net and didn't think I was asking for too much. I wanted and felt I could do everything I needed to do with $15,000, but my banker told me to go for $50,000. I don't need $50,000, I thought, but if my banker says that is the way to go, I'll try it.
Rejected. Counteroffers of less? Rejected. How about a corporate credit card instead of a line of credit? Rejected.
My Checkered Past
Here are the strikes my banker told me ruined my chances of getting a line of credit - and this is after three years of business with them and sticking with them after countless errors and omissions on their part that I detailed last year on a 5-page, single-spaced document.
Strike #1 - Late payments… All I could think of was that while I was pregnant, I was sometimes about 1-2 days late with credit card payments. This got a little worse while I was post partum. I always called my bank to make the credit card payment by phone since both my bank account and credit card was with the same bank. About a year later, I learned that I could get auto-pay so I'd never have a late payment again. All the bank underwriters see: Late Payments.
Strike #2 - In collections…? I wasn't sure what this could be but then remembered about 3-4 years ago, I had some tests done at a hospital. Then I moved several times in a short period before relocating to Alaska. Turns out a $90 hospital bill couldn't find me but eventually did through a collections agency. I paid it immediately. All the bank underwriters see: In Collections.
Strike #3 - Bankruptcy. Yes. Sad but true. About 6 years ago, my lawyer advised me to declare bankruptcy after my former business partner defaulted on bank and equipment loans. It turns out that in my business naivete back in the mid-90s, I had personally guaranteed several corporate loans, just some of the many piles of paperwork that I signed trusting that my business partner was looking out for me. I resigned from the corporation in 1999, but my lack of business savvy personally obligated me to his financial indiscretions. All the bank underwriters see: Bankruptcy less than 10 years ago.
Looking For a Solution
Since finding out my corporate bank of three years would not extend any credit to my corporation at all, I've been looking for alternatives. Besides being frustrating to me as a seemingly successful businesswoman, the entire ordeal has been emotionally devastating. I have felt kicked in the gut, in the teeth, in the head, literally beat up by the bank that was supposed to be a "partner" in my business.
I plan to spend the next several weeks blogging about my experiences since this set back. I've been looking for solutions to these financial barriers. With the kind of money I am making, the amount of accounts receivables I have on the books, the incredible clients and contracts I have secured and with more lining up, I can't see how I wouldn't be incredibly attractive to the right bank.
My New Blogging Series on Banks & Credit
So please tune in to see what I've done and what I'm still doing to fix this mess. Hint: Check out this post. I'll be following my own advice.
I promise to be honest about all of the details and as forthcoming with the personal stuff as possible. Because when it comes to money, it is way too difficult to separate feelings from the whole thing, even when we're talking business. As a woman, for better or worse, business is personal.
Have you ever had trouble getting a bank loan or line of credit? How did it make you feel?
Subscribe to blog via RSS