| | | | | |
| --- | --- | --- | --- | --- |
| | | | | |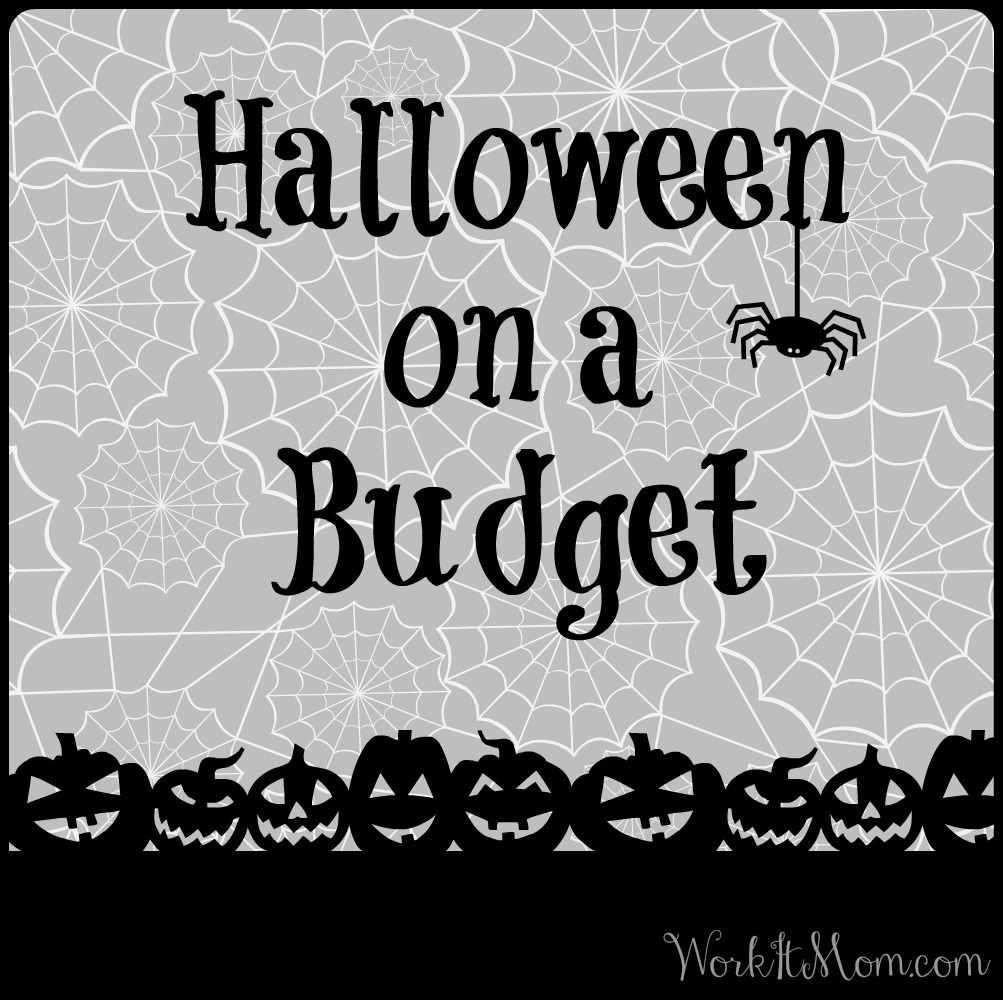 Halloween is a BIG deal in our house.  Fall is our favorite time of year and my husband goes a bit crazy with the decorations.  (Our front window has boards on it, fake bones and graves in the front yard kinda crazy…).
Since it's easy to spend a lot of money, I thought I would share a money saving tips!
1. Set a Budget
Decide ahead of time how much you are willing to spend.  I would even go as far as putting cash in an envelope so you don't go overboard.  For the girls, I usually try to aim around $25 for each costume, including accessories.  I am willing to spend a little more if the costume is a quality one and has other uses (think: play clothes).
2. Stay away from the Halloween stores!
Halloween themed stores are generally overpriced, even with a coupon.  I like to check out the selection everywhere I go to compare prices.  Deals on costumes seem to pop up where you least expect them. Our local Aldi has the some of the same costumes as Target, but half the price!  Costco has the best price on Carter's brand costumes (those are super warm and cute!).  Old Navy has great costumes and they usually go on sale the week before Halloween.  Don't forget Goodwill!
For accessories, check places like the Dollar Tree, JoAnn Fabrics and the dollar bin at Target.  You can usually find cute tights, wings, capes, etc there.  Buy normal accessories over Halloween themed ones.  For instance, if you need black tights check the normal tights area, it's usually cheaper to go that route over ones made for Halloween.
3. Homemade vs. Store Bought: Be realistic
For the past two years, I had the grand idea to make the girls' costumes, thinking I would save money.  In the end, I was rushing to finish the costumes and spent just as much as buying one.  Consider how much time you really have to make a costume and if it's worth it in the end.  If you use a sewing machine and have time, you probably can save money by making one.  Items like tutus are easy to make, but a full superhero costumes might take some time!
4. Buy Ahead

After Halloween, I stalk the Target clearance.  Once it hits 70% off, we stock up on items for next year.  If you can, buy costumes for next year.  Most of our crazy decorations were on clearance too.
**Christmas gift idea: if you know someone with little ones, buy a bunch of cheap costumes put them in a trunk and it's a great gift!  Their own personal dress up box!
Whatever you decide to do, remember it's only one day of the year!  Big holidays tend to become stressful for no reason…costumes don't have to be perfect, as long as the kids have fun!
What are your Halloween money saving tips?
Subscribe to blog via RSS