| | | | | |
| --- | --- | --- | --- | --- |
| | | | | |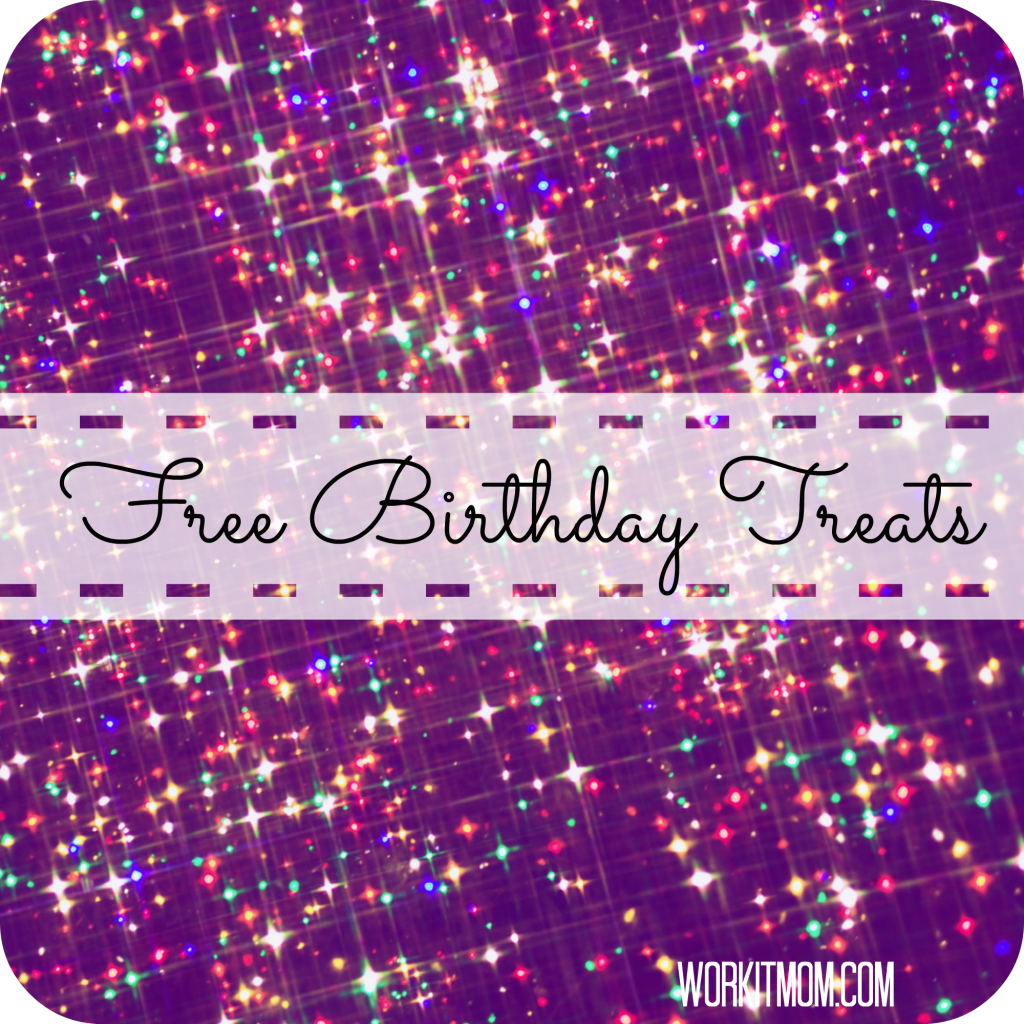 Today is my 30th birthday!  Woohoo and oh-no all at once!  I know that people keep saying my 30's will be much better than my 20's, but it's just strange!
When I was younger, I was such a birthday diva.  I had weekends of partying to planned, all while wearing a crown.  Now, I just like to get all of the birthday freebies from local stores and restaurants.  Family time is much more fun!  I cannot wait to dig into some confetti cake tonight!
Here's a list of my favorite birthday freebies:
You'll notice a lot of these are at restaurants…obviously one person can't eat all of the free desserts and food in one sitting.  I like to spread them throughout the week…and share!  You don't have to sit down, order your treats to-go!
o   World Market Explorer members get a $10 gift certificate!  I have some coffee syrup and a sushi making kit calling my name!
o   Smokey Bones BBQ Bones Club members get FREE dessert.  Those doughnuts are ah-mazing.
o   Starbucks gives you a FREE coffee!
o   Qdoba: Buy 1, Get 1!
o   Sephora has a birthday freebie.  Last year it was a great mascara!
o   Cold Stone: Buy 1, Get 1(Birthday cake remix for me!)
o   Culvers: Free sundae!
o   DSW: $5 off (I like to get dress socks)
o   Noodles & Co: Free noodle bowl
o   Old Chicago: FREE pizza!
o   On the Border: Free dessert
o   Red Robin: Free Burger!
o   Celebration Cinema: Free popcorn!
For the Kids:
o   Children's Place: $10 off $40+ (can be combined with % off coupons!)
o   Toys R Us: $3 Geoffrey Bucks
o   Kmart: $5 to spend!
o   Moe's: Free birthday meal!
o   Olga's Kitchen: Free Birthday meal!
o   Sonic: Free Kid's Meal
I like to sign up for any store program just for the birthday freebies.  If there is a spot to add my kids' birthdays, I do that also!  Nothing is more fun than taking my twins to Toys R Us with their $3 birthday card…they usually get a book or small toy.  Since these emails can fill up an inbox fast, be sure to use a junk email account!  When the email comes, flag and print it, if necessary.  That way you don't lose any of them!
Where do you find your favorite birthday freebies?
Subscribe to blog via RSS