| | | | | |
| --- | --- | --- | --- | --- |
| | | | | |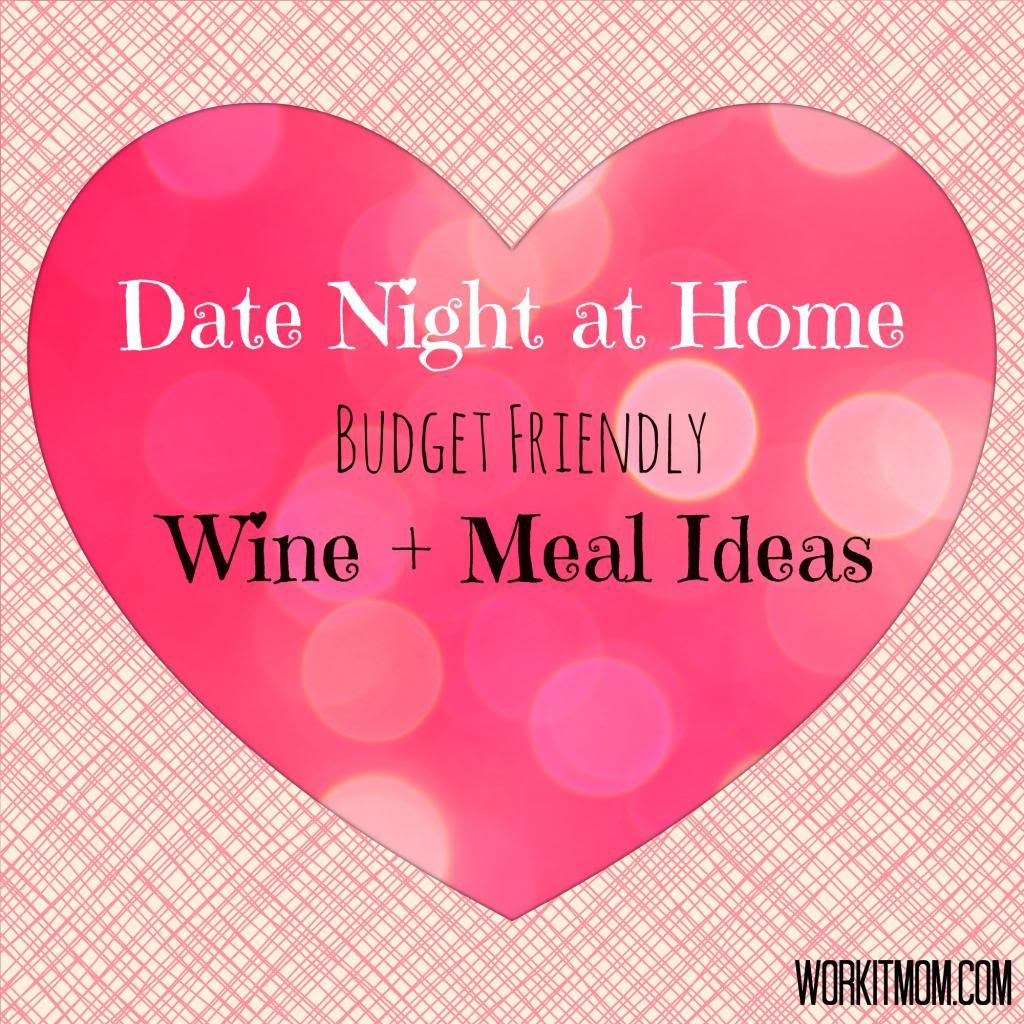 Let's face it: once you have kids, Valentine's Day isn't as romantic anymore. It's hard to find a babysitter and most of the time, money is tight.  My husband and I like to have date nights at home. We rent a new movie from the library and pop open some wine after having a tasty meal at home with the girls. It saves SO much money. We like to include the kids in on some of the fun…Valentine's Day is about love, after all!
This year I'm planning on having some fun crafts to do with the girls during the day. Also, we have to make some sort of tasty chocolate treat. For dinner, we are planning on a "fancy" meal with the family. Note: anything is fancy to the girls when you put out placemats and napkins.
What we are making is still up in the air. I thought I would give you a few date night ideas I have in my repertoire.
Wine Ideas
· Barefoot Refresh in Summer Red. Runs between $6-8!
· Homemade Sangria. So simple: cheap bottle of red wine, an apple + orange, Crystal Light and a splash of Sprite Zero. You can make a huge batch under $10!
· Skinny Girl wine. I have tried a few varieties and all are tasty. Usually on sale under $10
· Apothic Red. Blended table wine which is our favorite with Italian food
Cheap Date Night Meals
· Crockpot Chicken Cacciatore. Love this served with pasta and garlic bread!
· Fiesta! Make some salsa and guac and serve up a batch of these tasty turkey enchiladas. Ole! Serve them with some Skinny margaritas. My girls love build-your-own taco bars too.
· This MYO Takeout meal is ah-mazing. If beef isn't your thing, substitute some boneless chicken thighs.
· Thinking Pizza? For something new, try my Bacon, Egg and Leek pizza. If you want to go more traditional, this homemade olive oil crust is to die for! I make a double batch and freeze it!
What plans do you have for the big day? Do you celebrate with the kiddos or get a babysitter?
Subscribe to blog via RSS