| | | | | |
| --- | --- | --- | --- | --- |
| | | | | |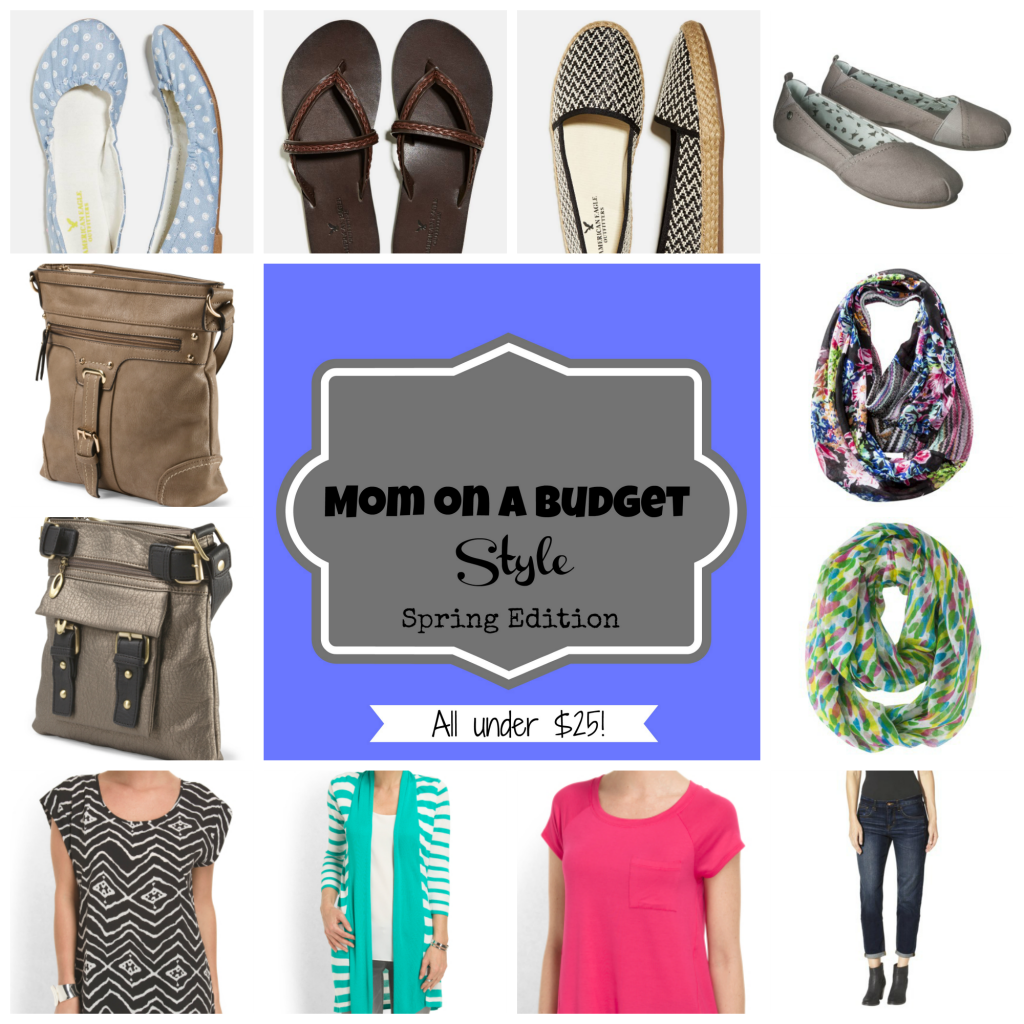 Ahh, Spring has sprung! Okay, not really since I'm looking out my wind
ow at snow on the ground, but there is hope…right?
After a winter of comfy sweaters and boots, Spring is a time to freshen up your wardrobe with bright colors and fresh clothes. Even on a tight budget, many stores have some fun options—all under $25. I've scanned a few popular websites for deals…and most of these are available in stores too! Did you know TJ Maxx has a website now?!
From the stores I browsed: American Eagle, Target, Kohls and TJ Maxx, there were some major sales going on! This week (until March 29), Target has Buy 1, Get 50% off clothes and shoes! At American Eagle, they have free shipping on all shoes. Treat yourself this week, Mama!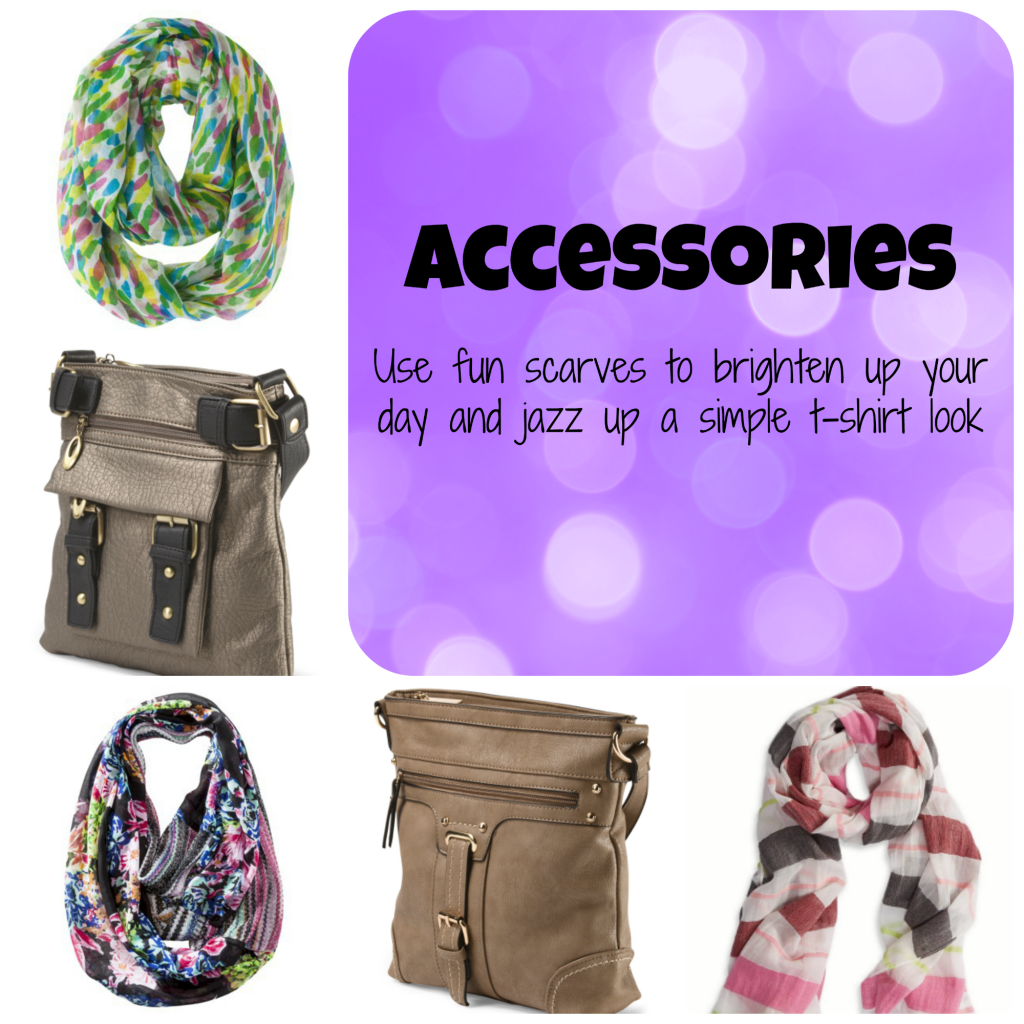 Let's start off with accessories! I love to grab bright scarves and purses to make an outfit more exciting. Plus, you can find cheap earrings or necklaces anywhere! Little touches like that make a big difference—they can take your outfit to the next level. I also love fun headbands for rushed mornings. Big purses can get in the way, try a crossbody and only carry the essentials.
Links (from top to bottom): Target Dash infinity scarf $15, TJ Maxx Buckle Crossbody $20, Target Floral Stripe infinity scarf $15, TJ Maxx Crossbody $20, and American Eagle Striped Scarf $20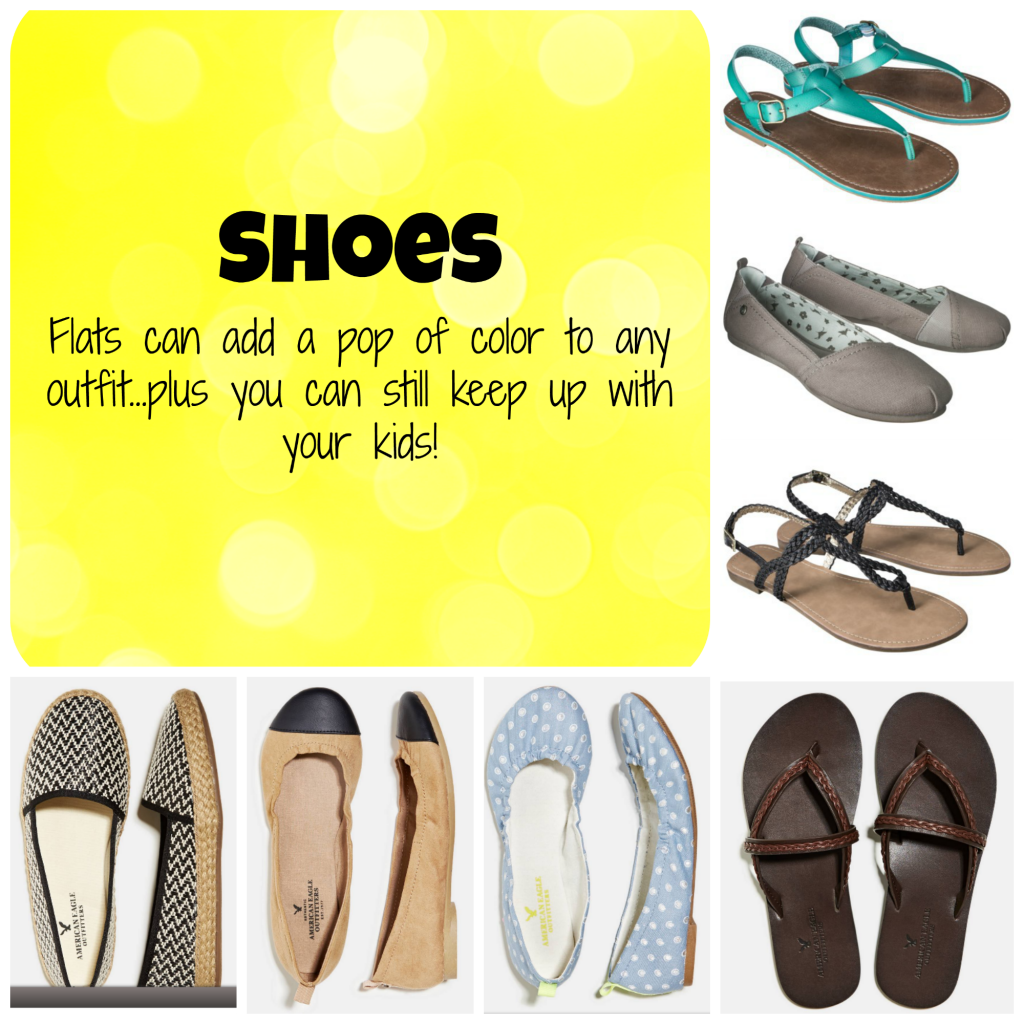 I am so excited to wear flats again after 5+ months of boots! Even if an outfit is plain, a fun flat will really add character. All of the shoes pictured are under $25! Take advantage of the Target Buy 1 Get 50% off sale this week for extra savings. As much as I love flip flops, dressier sandals will make an outfit look more put together.
Links (from top to bottom, clockwise): Target 'Lady' Sandals $20, Target Laksha $20, Target Esma Sandal $15 (FYI: I've purchased these for the last 3 years and love them!), AE Braided Sandal $25, AE Chambray Flat $25, AE Cap Toe Flat $25 (I also have 3 pairs of these!), AE Printed Espadrille $25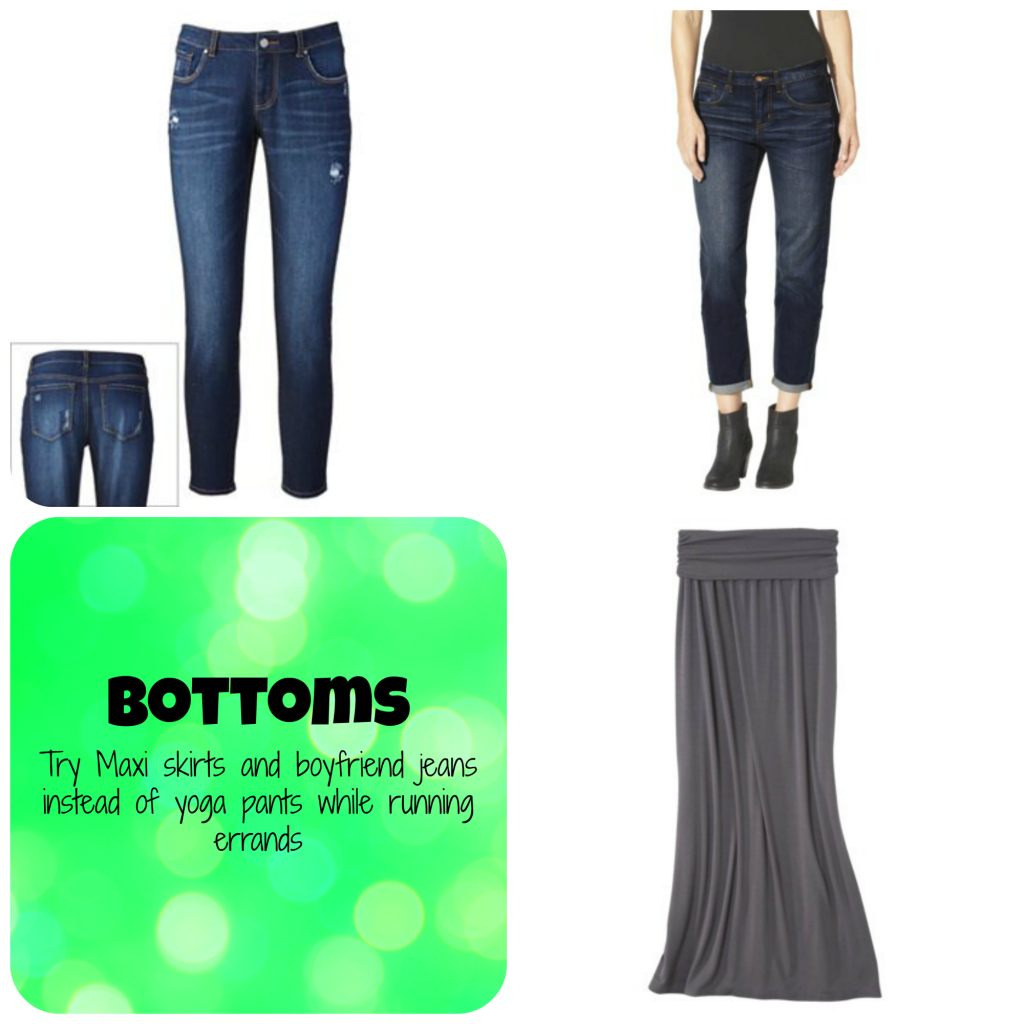 I am guilty: I love yoga pants and leggings. Hello! They are super comfy! I've searched high and low and shockingly, I found my favorite jeans at Kohls & Target…for under $25. Go figure! I love the boyfriend style jean from Target for running errands or school drop-offs…just cuff them and pair with a cute t-shirt and scarf. The skinny jeans from Kohls are Apt 9 and come in various washes. I usually can grab these for about $15 on a 20% off day. When it gets warmer, a maxi skirt is a perfect way to stay comfy, but avoid the yoga pants. Keep your eyes peeled for on Target Cartwheel for extra savings.
Links (from top): Apt 9 Skinny Jeans $25, Target Boyfriend Crop $25 and Target Maxi skirt $18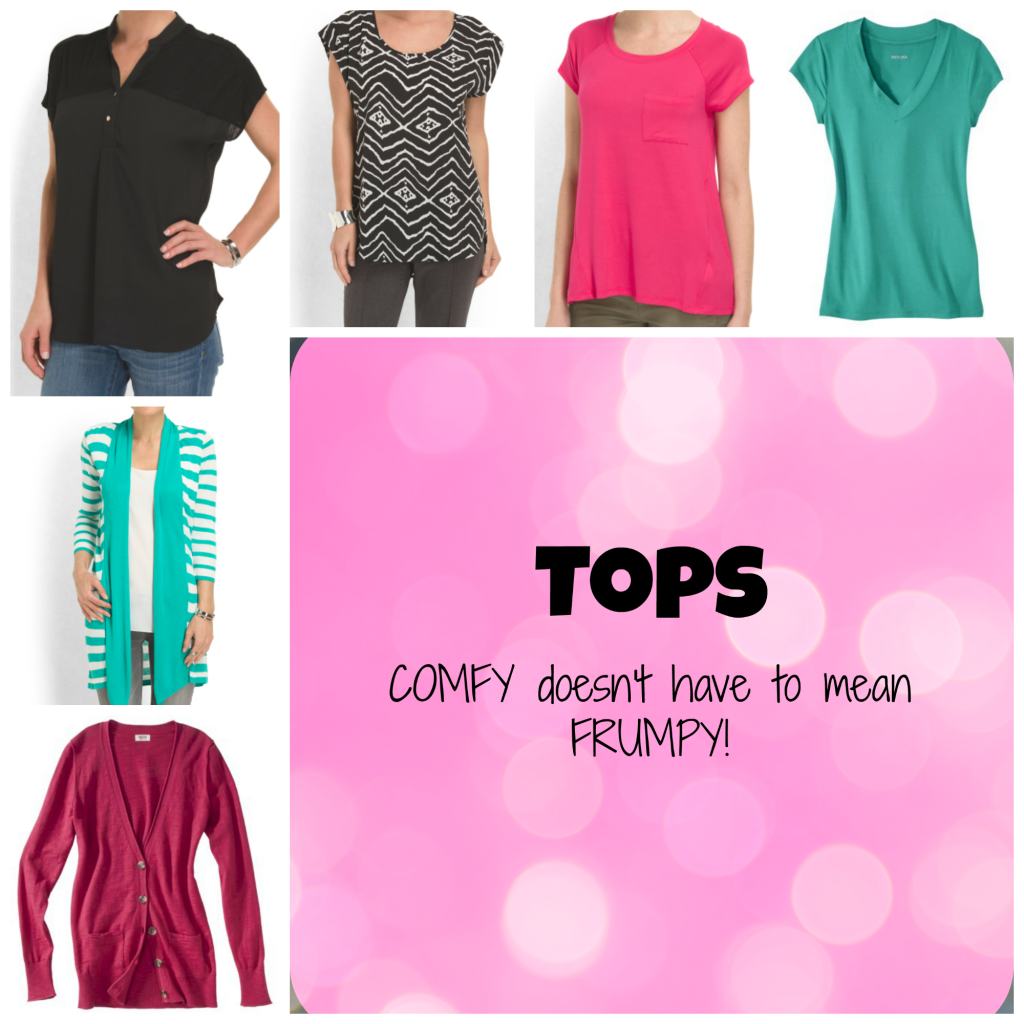 I find it's easy to save on tops: simply stock up on basic colors of a v-neck or scoopneck style at Target or Old Navy! Buy a few cute tops for date nights or other events and dress up the basics with fun accessories. All of the stores I browsed had cute tops under $20! Since it is still chilly, cardigans are great to have on hand…also they can be worn on chilly summer nights. I love the colors they have available of the Target boyfriend style!
Links (counter-clockwise from top): Target v-neck $10 (watch for sales!), TJ Maxx Slub Knit Tee $17, TJ Maxx Geo Tee $20, TJ Maxx Mixed Media $17, TJ Maxx striped shawl cardigan $20 and Target Boyfriend Cardigan $20 (these go on sale for $15 quite frequently!)
Obviously, I'm not saying to go out and buy everything…but Moms need to realize it's okay to treat yourself sometimes! Watch for sales and coupons and buy a shirt or two–you deserve it!!
What is your seasonal budget?
Subscribe to blog via RSS