| | | | | |
| --- | --- | --- | --- | --- |
| | | | | |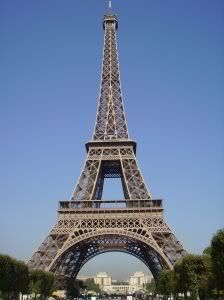 In the movie Revolutionary Road, Kate Winslet's character grabs onto the idea of just packing up and moving the family to Paris as a way of escaping the stifling social bonds and deep unhappiness she and her husband feel.  It's the 1950's and she's willing—excited, even—to work full time so as to give her husband time and space to find out what he really wants in life.
It's a fascinating premise, one that a lot of us can identify with.  I won't tell you what happens if you haven't already seen the film, but instead I invite you to think about your own life.  I've packed up kids and moved them from one end of the country to the other, twice.  I've sold everything I owned except what could fit in my car, and moved to another country.  So for me, the idea of moving to a really foreign country (mine was Canada, not so far away or exotic), is enticing.  It could even be an actual possibility.
But not everyone is mobile like that.  There are family ties.  Jobs.  Economic burdens.  Not everyone can really wrap themselves around the idea of selling everything, moving to another country (maybe even one where you don't know the language!), and hoping that the six months' or a year's worth of living expenses you saved up will be enough to get you by until you find something else.
But, obvious immigration issues aside, would you?
As early marrieds in their twenties, before having kids, my parents had the chance to spend a few weeks in Europe traveling with friends.  I could never understand why they bought drapes instead.  They never made it to Europe.  And I never knew why.  Maybe it just wasn't important.  Not everyone has wanderlust, and we all have different priorities.  (And the drapes were long gone before I came around, so I don't think it was really about the drapes for them.)
But for centuries, families have been packing up their stuff and moving around. We evolved as a nomadic people.  It's in our blood, somewhere in there anyway.  And while maybe it doesn't make good economic sense to move so far away, away from everything you know, it could be a wonderful experience for kids.  Kids adapt well. They make friends and learn new customs quickly. They pick up languages fast (better than we do). For them, such an experience would shape the rest of their lives.  For us, well, picking up and moving far away forces us to think about what's really important.  Not just materially, but with everything.  With what's inside us.
And this is why I feel inspired by the idea.  I'm not sure whether it's just a dream or whether it may ever become a reality, but yes. Yes, I would pick up and move to Paris.
Would you?
Subscribe to blog via RSS