| | | | | |
| --- | --- | --- | --- | --- |
| | | | | |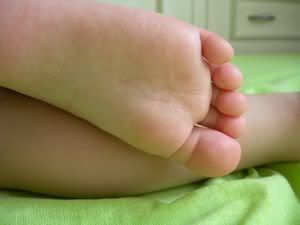 My nine year old daughter wet the bed the other night because she forgot to put on a Pull-Up.  She has turned down sleepover invitations at unfamiliar houses because of the Pull-Up sitch. Her older brother had pee-OCD for years and peed every three minutes because he was deathly afraid of accidentally peeing his bed after (also at age nine) he chose to give up his own Pull-Ups.  Don't even get me started on chromosomally-enhanced younger brother, he of the Down syndrome, who at 5.5 still laughs in the face of daytime dryness. Why should he use a potty when he has a perfectly good diaper (or underwear, or floor, or … )?
I have a family of pee-ers.
Done. When are they going to be done?
Their older sister was two and a half, nearly three, when she was completely dry. I thought at the time that was terribly late, probably because I had heard that I was toilet trained at a year and a half. (A year and a half??? I wonder whether they just tied me to the toilet all day.)
Yes, Miss Nine goes to the bathroom at bedtime. I am fairly sure she actually uses it, about as sure as I am that she brushes her teeth. I am fairly sure also that she's not that keen on the Pull-Up thing.  I've decided not to make an issue of it, not wanting to damage her fragile psyche, but … I'm wondering too whether now is the time to make an issue of it.
There is a family history of bedwetting. (Not mine, because I was the kid tied to a toilet.)  I have to assume that genetics plays a big part in this.  So do Size 7 Pampers.  I know that sometimes anatomy doesn't catch up with social mores, at least not the ones that involve urine and beds.
I have friends who have made an issue of it. Bedwetting alarms.  No drinks after 3 pm.  Homeopathics.  Hypnosis.  You name it, they tried it. No dice.  Slosh slosh.
But rubbing my kid's nose in it isn't going to help. Or making her wash her sheets (although at nine that's not a bad idea). Or any of the other humiliating things that frustrated parents have done to their pee-challenged kids over the years.
I wonder if I just sat Miss Nine down and told her No more peeing while you are asleep! if that would actually do anything, make any change.  Is it that simple?  They say that no kid goes off to college in diapers.  Can I persuade her to stop sleeping so deeply (a quality I used to admire in her, this ability to sleep through the sound of a rhinoceros crashing through her wall), just by talking/begging/scaring the holy **** out of her?
I'm glad she's skinny and those Pull-Ups still fit.  I think she'll be wearing them awhile.
Subscribe to blog via RSS