| | | | | |
| --- | --- | --- | --- | --- |
| | | | | |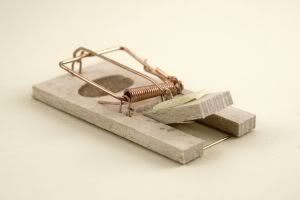 I get most of my news from social media.  I'm sure this says something shallow about me, but yeah.  Twitter and Facebook are my sources for What's Going On In The World (yes, I subscribe to 20,000 feeds in Google Reader but honestly, that's a LOT of daily pressure that the "mark all as read" button does a lot to relieve).
I do more than just read the 75,000 tweets and the 60 Facebook updates — that's PER HOUR, folks — that come my way.  Nope, like the good little hunter-gatherer that I am, I also think about what I read.  Put together connections.  Notice trends.  It makes me feel I don't actually need to step outside my door, because, HELLO, all this action going on via the shiny bright rectangle of a Macbook I stare at 16 hours a day, that's real life.
[Please insert a huge dose of "this is irony or something" right here.]
So what's this week's trend?  I'm so glad you asked.  Bad parenting. Not "bad parenting" as in the scary people who cage their kids or leave them unattended for months while they fly to Africa to meet some guy they knew online (true story), but Bad Parenting as in it's time to unwind the apron strings and let those kids breathe a little.  They won't break and they probably won't need therapy.  Much.
You know the kind I mean?  It's refreshing, actually.  It hearkens back to a more innocent time, when kids were kids and parents sent them out to play in the morning not expecting to see them back until lunchtime. And it sets the bar low.
I don't know about you, but I've had it up to here with Attachment Parenting.  Oh, don't get me wrong, if I had another four kids I'd probably do it all over again with the slings and the co-sleeping and the homemade applesauce and the years and years of breastfeeding.  But there's a Dark Side to all that, the Guilt Side.  The one that strides manfully into your back yard on a nice summer evening shouting, "Hey kids! It's time to board the pirate ship!" while you cower under a Bad Mother Blanket of Guilt because after all YOU should be the one out there brandishing a sword and taking prisoners, not Mr. Neighbor Guy.
The bar's been set too high, and it's high time we knock it down a bit.  That's where Bad Parenting comes in. Hey, that cry it out thing?  Starts to sound good when you realize that your evenings could be for adults again.  It's not easy and it doesn't work for everyone, but the advice I read is to make a steak, open a bottle of wine, and go out and admire the flowers.  And then, a few nights later when you notice — Hey! We're alone! And it's not anywhere close to midnight yet! — thank your inner Bad Parent.
We secretly admire the Bad Parents everywhere, the ones who go off to the Bahamas, kidless, or who make their kids do thankless chores or who show no remorse when missing Junior's 27th violin recital.  They make it possible for the rest of us to be human, to leave our guilt behind and to enjoy our kids for what they are: small people who will one day grow up and leave us and blame us for everything wrong about their lives.  They'll do this ANYWAY, so we might as well enjoy ourselves more in the meantime.
So here's your time to shine: go ahead, spill your proudest Bad Parent moment.  We want to hear.  (And we won't mock you.  Much.)
[Inspiration for this post from Rachael Brownell (Redsy), Mike Adamick (Cry It Out), and Catherine Connors (Her Bad Mother) via Facebook. Thanks. You guys are rocking the Bad Parent thing.]
Subscribe to blog via RSS