| | | | | |
| --- | --- | --- | --- | --- |
| | | | | |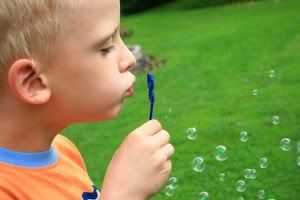 I was all set to publish a post on Rebecca Black's "Friday" when I saw this post at The Achilles Effect on gender stereotyping in toy advertisements, and well, I couldn't let it go. I had to write about how we treat our sons — the men of tomorrow — versus how we treat our daughters.
I am a mom who would totally let her son wear nail polish so perhaps I am not the best judge of what influences are best for the boys of today, but I am appalled at the messages aimed at the tender hearts of our boys. Crystal Smith, a social media ad marketing writer who blogs about pop culture and gender stereotypes, evaluated Canadian television ads aimed at boys and girls, noting what words were used and with what frequency. She fed this information into the online app Wordle. (Her results are here.)
Number-one, most-used word on the boy's ads? Battle. Followed closely by Power. Lagging far behind are Heroes, Ride, Beat, Launch, Stealth and Hit.
Girl words? Number One by far: Love. Followed by Magic, Fun, and Girl, then by Style, Friendship, Babies and Party.
Clearly, boys and girls have different priorities. Boys are about fighting, whereas girls are about love.
I am not satisfied with that, are you? My nail polish wearing boys are not either, I suspect. I can't really think of many boys who are. I know there are stories about boys, bereft of toy guns, who make guns from bananas or sandwiches cleverly bitten to resemble guns. Hey, I shot pretend-finger spy guns at evil KAOS agents while playing Ninety-Nine to my big brother's Get Smart (we had endless re-runs). But there is a difference between fantasy role playing and the relentless infusion of subliminal messaging of today's television advertising.
I think we need to change that. What would our world look like if boys were sent messages of Love, Peace, and Happiness? Today's gentle boys are tomorrow's gentle men.
What do you think of boy's toy advertising? Do you allow your sons (and daughters) to watch it?
Subscribe to blog via RSS