I'm Talyaa, the poster child for the concept that there's no one right way to be a parent. I went from stay-at-home attachment-parenting mom of four to being the non-custodial parent, working as a professional writer and channel-psychic. Let's talk about throwing away the parenting manual and exploding the myths and mystique of motherhood!

Check out my personal blog at Juxtapositioning.
| | | | | |
| --- | --- | --- | --- | --- |
| | | | | |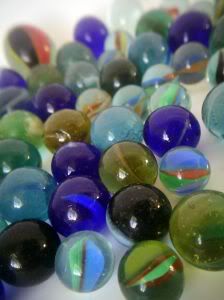 The other day I ran across this post on GeekDad about the five best toys of all time. And I agree — GeekDad's five toys rock. Totally.
But the list is way too short. Five toys? Come on. Kids today want variety! Even my Luddite friends' kids have more than five toys. So I've expanded GeekDad's list and added five more awesome toys that stand the test of time. Ten toys should be enough for any kid.
Stick, Box. String, Cardboard Tube, and Dirt. Top Toys #1 - 5. Found in every kid's toy box. And now I bring you…
6. Hand.
The good: Most kids have one. Often two. Hand is difficult to lose, since it usually comes pre-equipped with every child.
Uses: Hand is versatile. It wiggles. Two fingers become people who can walk, jump and dance. Hand can also create shadow puppets. Make music by repeatedly striking another Hand (if one is equipped). Hand can be a bird. Make shapes. Plug holes in dikes. Spell the alphabet. Hand is also a useful add-on to other toys not detailed here, like Body. It becomes Claw, for example, or Wings.
The not-so-good: Hand seems to lend itself to causing  collateral damage and squawking when combined with Sibling.
7. Rock.
The good: Rock is available all over the planet. Often small enough to be portable, Rock can be carried in pockets. One Rock is often interchangeable for another, since they often look alike. Rock comes in many colors, sizes and shapes. Appearance changes when wet. Rock can be combined with Hand and another Rock to make smaller Rocks.
Uses: Counting. Carrying in pockets. Collecting. Creating worlds for lizards. Marking locations of buried treasure.
The not-so-good: Rock, when combined with Hand, Throwing, and Sibling, can lead to disastrous results. Same when combined with Window.
8. Water.
The good: Readily accessible. Cleans up easily. Dries invisibly on most clothing articles. Malleable; changes form and shape with simple temperature fluctuations.
Uses: Can be easily combined with Boat, Stick, or Rock for endless hours of entertainment. Pourable. In winter, becomes Snow, a toy with many additional uses. In summer, becomes Lake and Pond, good for total immersion. Splashable. Can also actually be used to wash things, like Hand.
The not-so-good: When combined with Sibling, can lead to boisterousness and excessive splashing.
9. Sibling.
The good: Once one has been acquired, Sibling is usually readily accessible. Comes equipped with toys like Hand. With Imagination, knows uses for other toys like Stick, Rock and Dirt.
The not-so-good: Shouting, hair-pulling, hitting, and passive aggression are all too frequent misuses of Sibling. Often, use of Sibling requires parental supervision to avoid excessive boisterousness or disastrous results with toys like Rock combined with Hand. Siblings are also not easy to acquire and take time and financial outlay to keep for any appreciable length of time.
10. Broom.
The good: While not technically a toy, Broom has a multitude of uses and can actually be of help when wielded with its originally intended use. Broom is available in many models and also has a rich history, being the star of stories like The Sorcerer's Apprentice and the Harry Potter series.
Uses: Flying, witchcraft, turning buckets into trained drones.
The not-so-good: Often there is resistance to using Broom for its intended purpose. Broom can also be combined with Sibling and wielded much like Stick, often causing injury. Instruction on uses for witchcraft are difficult to come by and carefully guarded.
There you have it. The Top Ten Toys. Have any others you think should have made the list?
Subscribe to blog via RSS