I'm Talyaa, the poster child for the concept that there's no one right way to be a parent. I went from stay-at-home attachment-parenting mom of four to being the non-custodial parent, working as a professional writer and channel-psychic. Let's talk about throwing away the parenting manual and exploding the myths and mystique of motherhood!

Check out my personal blog at Juxtapositioning.
| | | | | |
| --- | --- | --- | --- | --- |
| | | | | |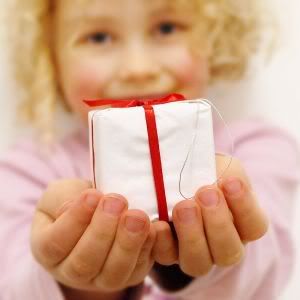 I hit a highlight of parenting last week. Or maybe it was a lowlight, I don't know. But for her 12th birthday, I sent my kid a book on manners.
But you know what? She needed it. And I decided to step up as her mother. No one else in her life is teaching her how to be around people, so it was clear to me that even from 3000 miles away I can have a super-positive impact on the adult my kid turns out to be. And manners make life better. No, wait. GOOD manners make life better.
I wish someone had taught me what I am trying to teach my kid. I had to learn it myself. The hard way.
For me, going to kindergarten was like visiting a foreign country. Every day. Without a guidebook. Everyone else was busy hammering nails into pieces of wood, playing house, and coloring inside the lines. Then there was me. Who had to painfully learn everything that the other kids knew instinctively. Things like being okay raising your hand to go to the bathroom. Or like putting your head down on your desk after consuming the little carton of fruit punch that came around every day on a cart. Or like lining up at the door of the classroom to go in after recess. Or like knowing that in the calendar the week begins with Sunday. That one still doesn't make sense to me).
And later as an adult I had to learn about small talk. How weird! I thought only adults talked about weather! But no!
I could have saved myself a lot of grief and social awkwardness if only someone had talked to me about how to be with other people. How to show kindness. How to be polite but strong (as opposed to politeness from fear of people, which I was pretty good at). How to lube the social wheels. How to act when things are out of the ordinary.
So far I've run across a ton of people who I suspect could also use this knowledge. The snarky line jumper at the Denver Science Center. People who don't leave a clean stall in public restrooms. Anyone with a full cart in a 10 Items Or Less lane.
But I can't change all those people. I can't teach them what their parents failed to do. But I can help my own kids become awesome adults. I wrote all this in a note attached to the book, because, really, who wants a book on manners for their birthday? So besides the family heirloom charm bracelet I passed down to her this year, my daughter also received a piece of me in the form of Important Things I think she needs to know. I can't be there to teach you these things, I told her, so I am sending this book instead. Use it to have more-awesome friends, way more fun, and a better life.
Yay.
Subscribe to blog via RSS