I'm Talyaa, the poster child for the concept that there's no one right way to be a parent. I went from stay-at-home attachment-parenting mom of four to being the non-custodial parent, working as a professional writer and channel-psychic. Let's talk about throwing away the parenting manual and exploding the myths and mystique of motherhood!

Check out my personal blog at Juxtapositioning.
| | | | | |
| --- | --- | --- | --- | --- |
| | | | | |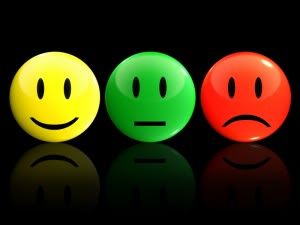 My Parenting Mistake #1542 was not telling my kids about 9/11 until years after it happened.
Not telling them made sense at the time. We were a Waldorf School family. All that terrible day at my kids' Pennsylvania school there was intense whispering in the halls — teachers and parents trying to make sense of a world suddenly falling apart. Figuring out What To Tell The Children.
In the end, school officials opted to ask us parents to tell our kids nothing. This was a burden adults should bear alone, they said. So I went home with my children and tried not to watch the horrible images on CNN. Turned off NPR. Refrained from hugging my kids too tightly. Kept adult whispering to secluded late nights and early mornings. Tried not to think of the families who had suddenly lost someone. Tried not to wonder if the world was going to end.
It made sense at the time. My older son was just six. Too little, I thought, to know the fear and anger that suddenly gripped a nation. Too little to think about lives cut short. Too little to worry about whether Daddy — an airline pilot — would be coming home every time he left the house to fly.
But then years went by. Things changed after 9/11. We didn't go on as many trips that involved airplanes. When we did fly, we had to stand in long security lines and take our shoes off. The air everywhere was tenser. Tighter. Kids notice this stuff.
I finally told my son about 9/11 when he was probably 9 or 10. I don't remember it. I can't imagine what I said: "Hey Nathaniel, remember those really tall buildings that used to be in New York? Well, they fell down one day. Most of the people died. It was horrible. There was badness in the world. Everything changed after that." It was really strange to me, knowing for years that this horrible thing had happened in the world and that my kid — a thinking, feeling, aware being — didn't know anything about it.
When I was a teenager my parents had some financial issues. There was a second and then a third mortgage on the house. In my first semester of college, my parents decided to divorce and suddenly I had to scramble to find financial aid. If I had been clued in even a little about the depth of the family's financial situation, I could have helped. Contributed. Made plans. But I never knew until it was too late.
I think it is good to protect our kids from the really bad things that happen. In my opinion, way too many kids watch way too much violence on TV and movies. But there are other bad things that affect us as humans. Kids are our future. I believe they should know — at a level that fits what they can understand — about things that happen that change the world or their families. Every family has a different standard about what to tell the kids about bad news, but I believe most kids are stronger and more capable than we give them credit.
It's time to be honest with our children. It's time to tell them the bad news too.
Subscribe to blog via RSS